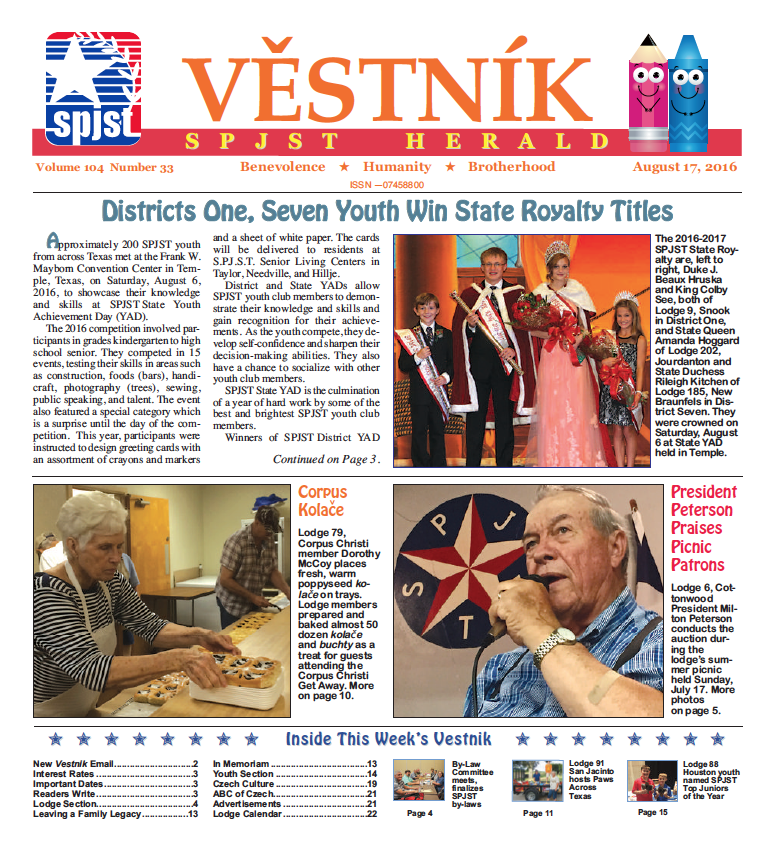 Vestnik Weekly Newspaper
Vestnik, which translated means "bulletin," is SPJST'S weekly member newsletter. It has been a builder of images and a shaper of opinions and attitudes about the fraternal activities, insurance and other benefits available to members.
Subscriptions to the Vestnik are free upon request to members of SPJST. Non-members may purchase a subscription to the newspaper at the rate of $25 annually. Subscription requests may be directed to the Financial Secretary's Office, in care of the SPJST Home Office in Temple.
Subscribe Now